Vision
To be a leader in the development of novel biotherapeutic products that solve real medical needs.
With the benefit of 25 years experience in probiotic and microbiome research and development, BioGaia Pharma is in a unique position to develop the novel therapeutic opportunities arising from it. Clinically relevant biotherapeutic product platforms targeted to real medical needs will be developed from strong pre-clinical candidates in discovery or early stage research.
BioGaia is a reference to our parent company BioGaia AB; Pharma to highlight that our main focus is on pharmaceutical applications for therapeutic targets.
Immunological, inflammatory and gastrointestinal disorders.
People
Nigel Titford. BA. MEA (Business Administration and Business Law)
CEO
With a Business Administration education from England, France and Sweden, Nigel has now more than 19 years of experience in the probiotic and microbiome fields, most recently serving as VP Business Development at BioGaia AB. Prior to that he ran the Adult Health Business Unit for BioGaia AB having worked in various business and market development roles based in Sweden, as well as periods in the US and China.
nigel.titford@biogaiapharma.com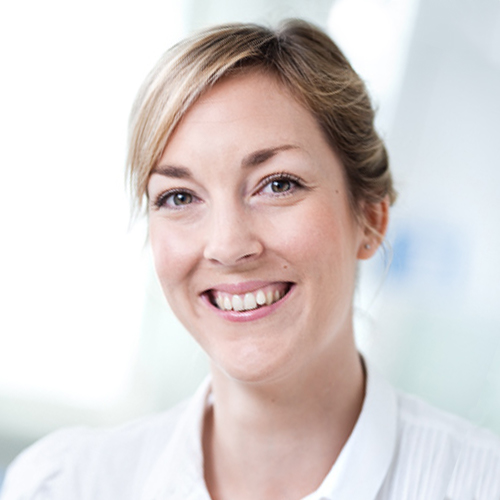 Petra Jones Lierud. BSc.
Development Director
Petra has a BSc in Biomedical Sciences since 2001 and extensive experience translating early pre-clinical ideas to clinical proof of concept in the field of immunotherapy. Petra has been leading the R&D management of an innovation-driven biomedical holding company, ITH Immune Therapy Holdings AB, that included first phases of development in companies now known as Immune System Regulation AB and Targeted Immuno Therapies AB.
petra.jones.lierud@biogaiapharma.com
Peter Rothschild. MBA.
Chairman
Founder, Group President, and principal shareholder of the BioGaia Group. Chairman of the subsidiaries BioGaia Production AB, CapAble AB and BioGaia Pharma AB as well as of the associated company MetaboGen AB. Also working Chairman of the Board of Infant Bacterial Therapeutics AB (IBT) and with board assignments in Looft Industries AB and Glycom A/S, and the Allbright Foundation.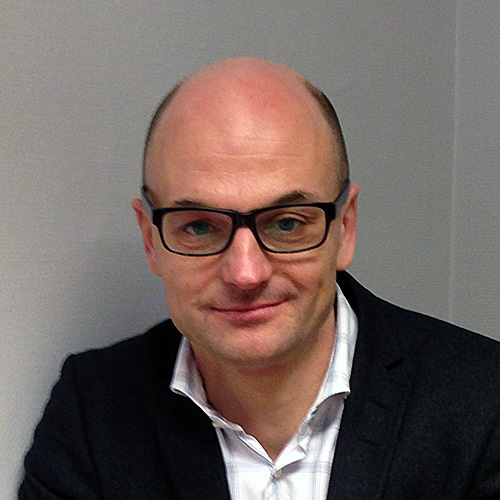 Staffan Strömberg. PhD.
Staffan has over 18 years of experience in the pharmaceutical industry and is currently CEO for Infant Bacterial Therapeutics AB. Besides his role as Head of Medical Devices at the Swedish Medical Products Agency, he has also been Vice President of Nicox France, and had management positions at AstraZeneca. Staffan has particularly experience in the development of orphan drugs as he was Head of R&D ofSwedish Orphan.
Thomas J. Schnitzer. MD. PhD.
Professor at Northwestern University Feinberg School of Medicine where he founded and directed the Office of Clinical Research and held the position of assistant dean for clinical research. He has advised numerous pharmaceutical and biotechnology companies, providing guidance in the design, conduct and analysis of clinical studies of novel drugs. He is a Master of the American College of Rheumatology, served on the editorial board of numerous journals, and has published over 200 peer-reviewed publications.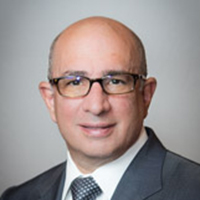 Peter D. Costantino. MD.
Dr. Peter D. Costantino is a cranial base surgeon practicing in New York City. He is board certified in Otolaryngology-Head & Neck Surgery and in Facial Plastic & Reconstructive surgery, and Joint Council Certified in Head & Neck Surgical Oncology. Dr. Costantino serves as the Executive Director & Senior Vice-President of the Otolaryngology-Head & Neck Surgery Service Line of the Northwell Health System, which encompasses nearly 300 Otolaryngologists in both private and full-time practice across the System's 23 hospitals. He is the Founder & Executive Director of the New York Head & Neck Institute (NYHNI), which has approximately 120 multi-disciplinary faculty. Additionally, he is Professor & Chairman of the Department of Otolaryngology, and Professor of Neurosurgery at the Hofstra-Northwell School of Medicine. Lastly, he is Chairman of the Department of Otolaryngology-Head & Neck Surgery at Lenox Hill Hospital-Manhattan Eye, Ear, & Throat Hospital, and Professor of Patient Oriented Research at The Feinstein Research Institute.
From a health management standpoint outside the specialty of Otolaryngology-Head & Neck Surgery, Dr. Costantino is a member of the Board of Governors of Northwell Physician Partners, the nearly 3000 member employed-faculty practice group of Northwell Health. Within the BoG, he sits on the group's Managed Care Committee. He is also one of 4 physicians who sit on the Northwell Ventures Clinical Advisory Committee, the body that defines all venture investments for the Northwell Health System. Dr. Costantino was recently selected as the North American Skull Base Society's Representative to the Board of Governors of the AAO-HNS.
Gianfranco Grompone PhD
Vice President Discovery and Research at BioGaia AB. Born in 1975. PhD in Engineering and a science background in microbiology.